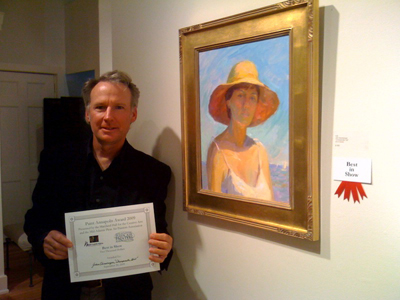 (above) - The reception at Maryland Hall for the Creative Arts, Annapolis, MD. The exhibition runs through October 25th.
(right) - "Chesapeake Girl", oil on board 20x16. I had only one day with a clear blast of light, so I approached the painting with a good deal of urgency, and probably painted it looser than I might have normally done. But I think that turned out to be a blessing and kept me from getting finicky with it.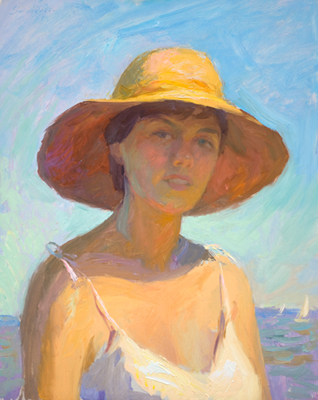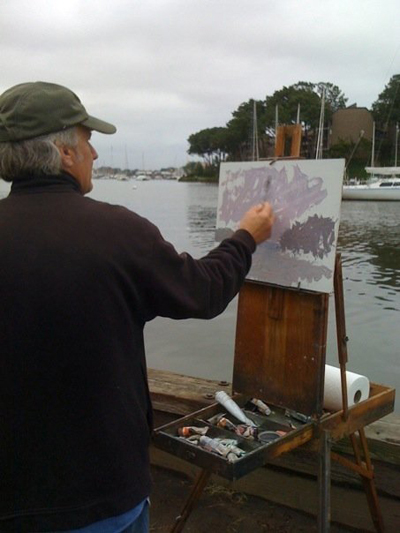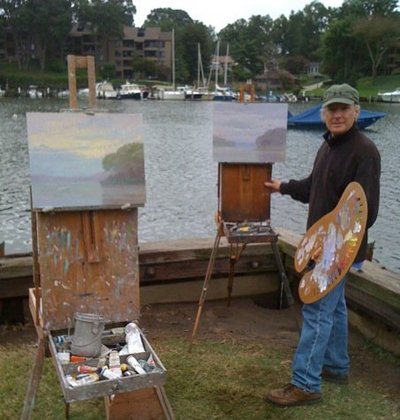 Friday morning got off to a moody, atmospheric start. Sharon Littig and I were painting on Spa Creek, looking up toward the Eastport bridge. Sharon's painting is on the easel next to mine. Irrefutable proof that she really "aced" me on this one.