Open Studio 2009!
November 7 & 8, 11 AM to 4 PM
111 Fiddlers Hill Rd., Edgewater, MD (click here for directions)
Everyone is invited to come visit my studio and see what I've been working on this past year. I have lots of new paintings to see and all work is available for purchase. New this year is a collection of smaller paintings completed during the beautiful sunny weather we've had this autumn (see below for a couple of examples). Also on display will be several paintings I did on my trip to Provincetown, Massachusetts this summer. Wine and other refreshments will be served. You're also welcome to visit the Egelis' Studios that are in close proximity.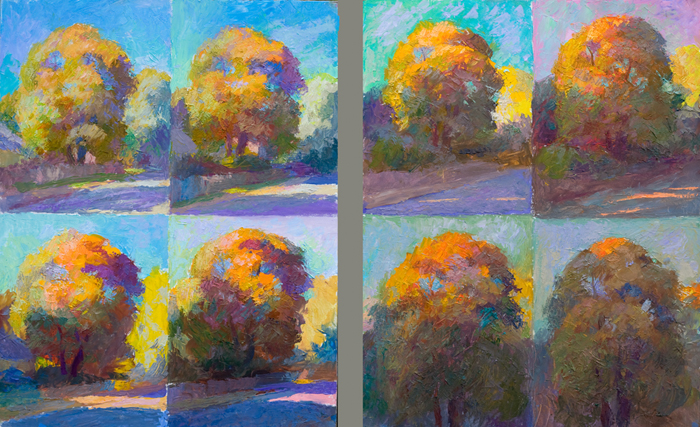 Above is pictured two 14x11 pieces of masonite. Each image is a little 7x5 painting, where I've tried to register the changing
light on the big tree across the street, between 3:00 pm and 7:00 pm (the painting as pictured is still in progress